Bags, Bags and more Bags....
First, Bag Ladies

[Click

here for more on Bag Ladies]

~~<>~~

Now,

'The Bag'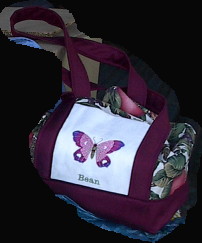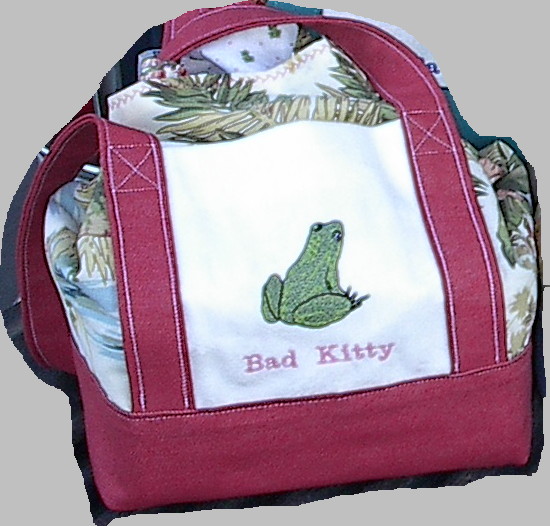 Here are a few samples of 'The Bag'. Every one is prepared to exact specifications upon receipt of order. These are not mass produced and the only time you will see 'stock on hand' is for our spring and summer sales.
Sturdy yet elegant, these completely lined reinforced bags will serve you well as a handbag, shopping tote, for child's toys or swim gear, spare shoes and more. Bags measure approximately 9" x 6" x 12" deep with one external pocket and two sturdy carry straps. Order NOW, with your color preferences, favorite design request and name if you choose.