Brainstorms Extraordinaire
Fill out the form below, and submit it to us. We'll answer with an invoice and start working on your proposal. For a quicker turn around, print it out and send to us with check or money order for $9.95 payable to:
Brainstorms Extraordinaire

P.O. Box 255

Kerby OR 97531

You may also pay by using the PayPal button, and submitting the form.

Please check the appropriate selections:
Service
Product
Idea
Status:
Startup
Established
Located: Home Off site
Number of persons involved:
In 25 words or less, please describe your product, idea or service.
Tell us a little about yourself and what you hope to achieve.
First Name:
Last Name:
Address:
Mailing:
City, State & Zip:
Email:
Relax, that wasn't so hard! Now click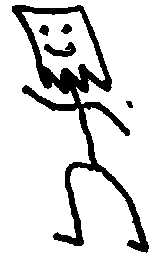 Click on BE to return!