Designs by Diane
~^~
These are originals, not made from kits. Raising a family in the country included a large garden and much canning and preserving....and being a good seamstress. Over the years, Diane found crocheting and developing her own patterns to be both rewarding and a good 'stress relief'. We are pleased to share some of her favorites for the holiday season.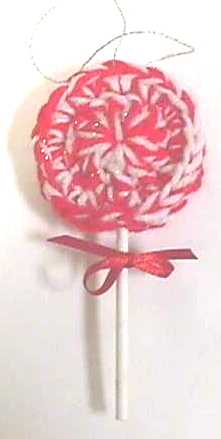 "Lollies" come in assorted colors,
$1.25 each

[approx. 5.5" tall and 2" diameter]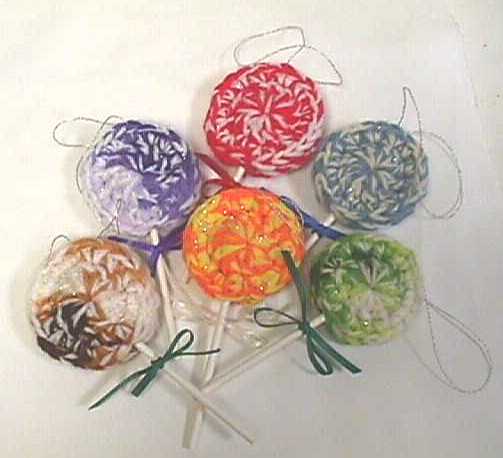 You can request your favorite color, or take luck of the draw.
These lively Calico Stick Horses, with wiggle eyes and yarn manes are sure to delight the child in your house or yourself. Measuring approx 6" x 3",
$1.75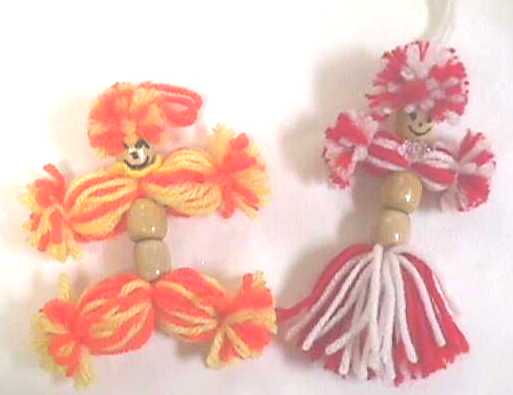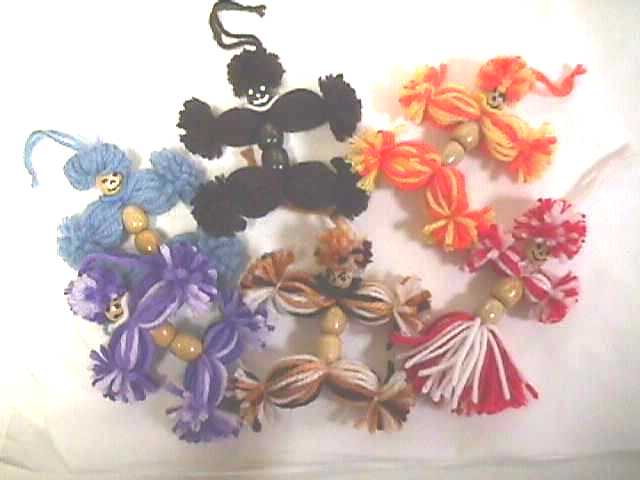 Your choice, boy or girl, hair 'trimmed' or turban top....different colors available. 5" high
$1.50 each or $17.00 per dozen.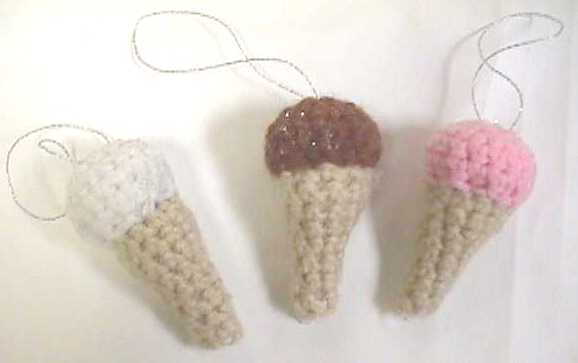 Almost good enough to eat! Shown here in Vanilla, Chocolate and Strawberry, these cones will dress up your tree or a special package.
3" high. $1.25 each or 3 for $3.50 [1 each]
And what holiday season would be complete without these little red nosed fellas? Clothespin Reindeer, just over 4".
Pick them up individually or by the dozen....
Looking for something different to brighten your door, or perhaps a house warming gift for grown children? Diane's daughter makes these somewhere between a full time job and two children!
Lea's Gingerbread Mitt -- $15.00
For those who would like a paper order form, click this link!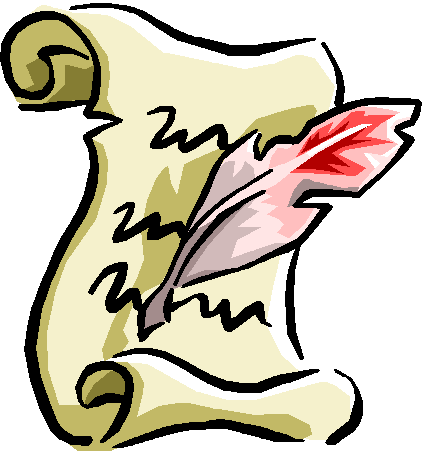 To get back to the Store, click the cabin.